One of New Orleans chicest festivals is coming up and I cannot wait. White Linen night is one of the most popular festivals among locals and one of my personal favorites. Every year the art galleries of Julia street open their doors and the street fills with music, food, and libations.
What I enjoy most about white linen night is the style, it's not the typical "free spirit" fashion fest we have become so accustomed to. White Linen night requires a more refined sophistication. Although, as the name suggests, linen is the fabric of choice for this event, most people opt for anything breathable. The options for putting your own twist on this are endless, but here are a few Chic Script suggestions.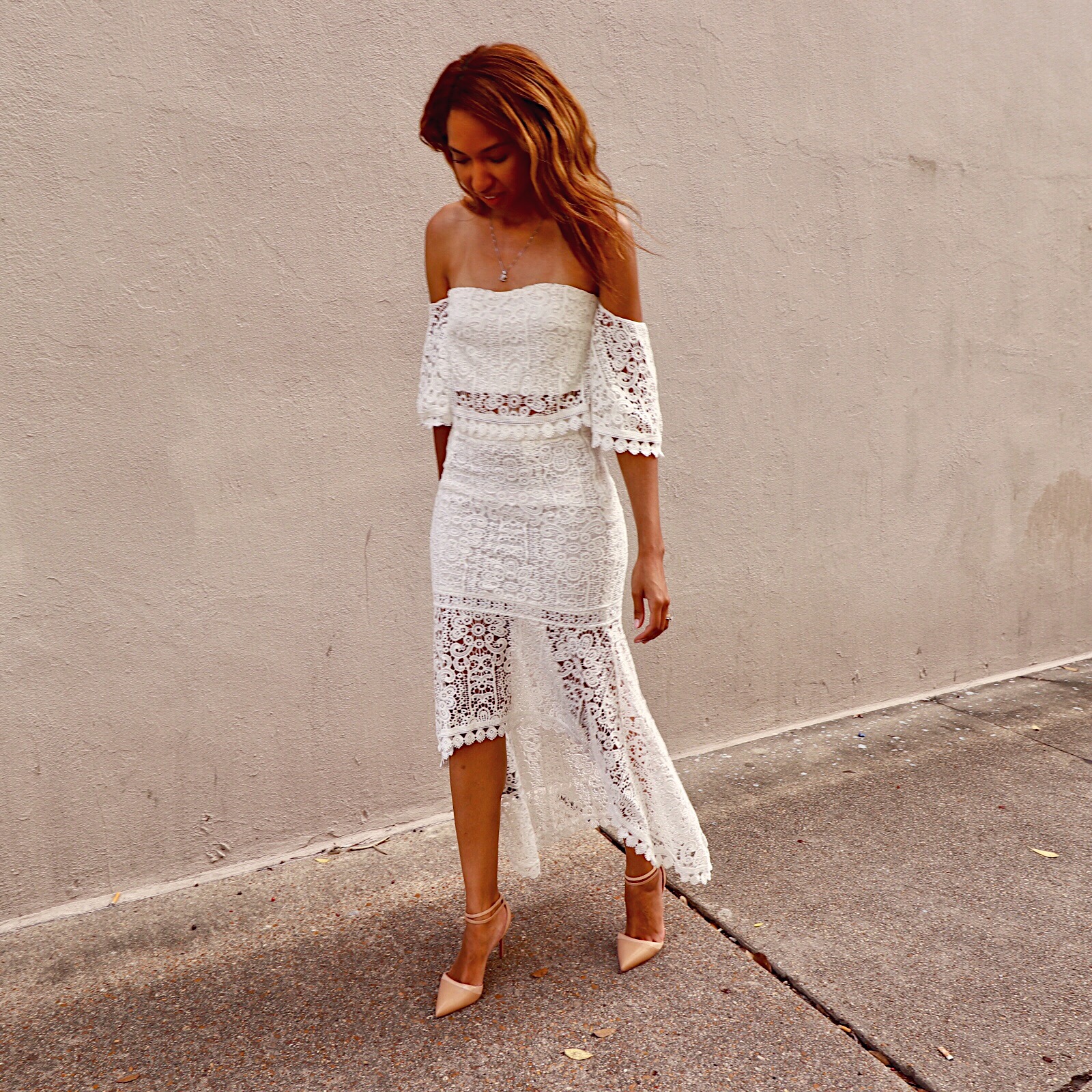 This two piece set is a head turner. It is perfect for date night, a bridal event, summer brunch, and everything in between. The lace detail is romantic and feminine, while the skirt and crop top silhouette remain modern and fashion forward. Love this two piece for day and night.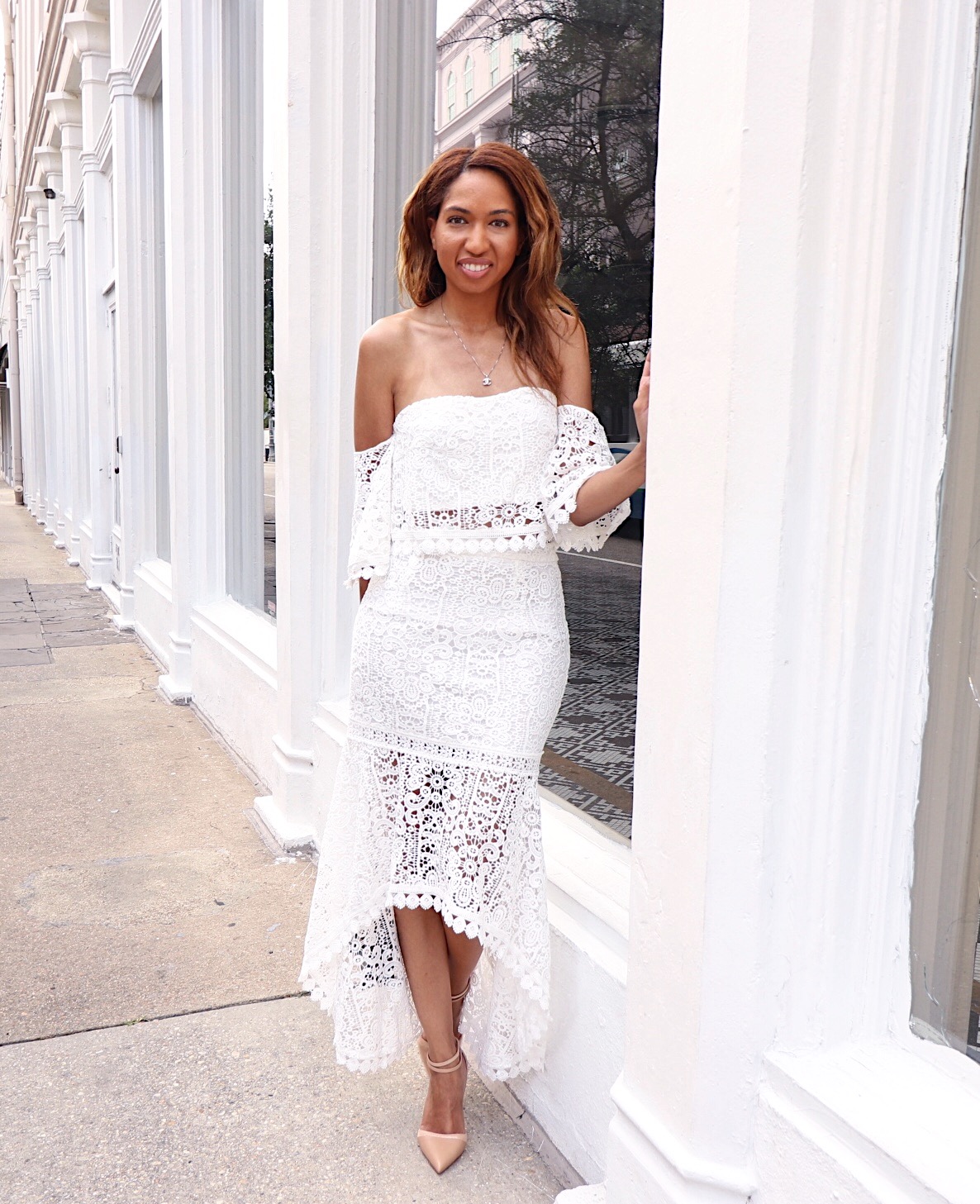 This laid back look is perfect for a festival. The slightly distressed linen top paired with our white joggers is the go to option for the those that prefer a more casual style. Take the opportunity to put your twist on the athleisure trend by paring this look with wedges or heels.
This is my personal pick for white linen night. It's comfortable but chic, with just enough detail…. and it has pockets. The tassel shift dress has been my summer go-to for good reason. It's not fussy and I appreciate how easy it is to accessorize a basic dress, making it perfect for all summer occasions.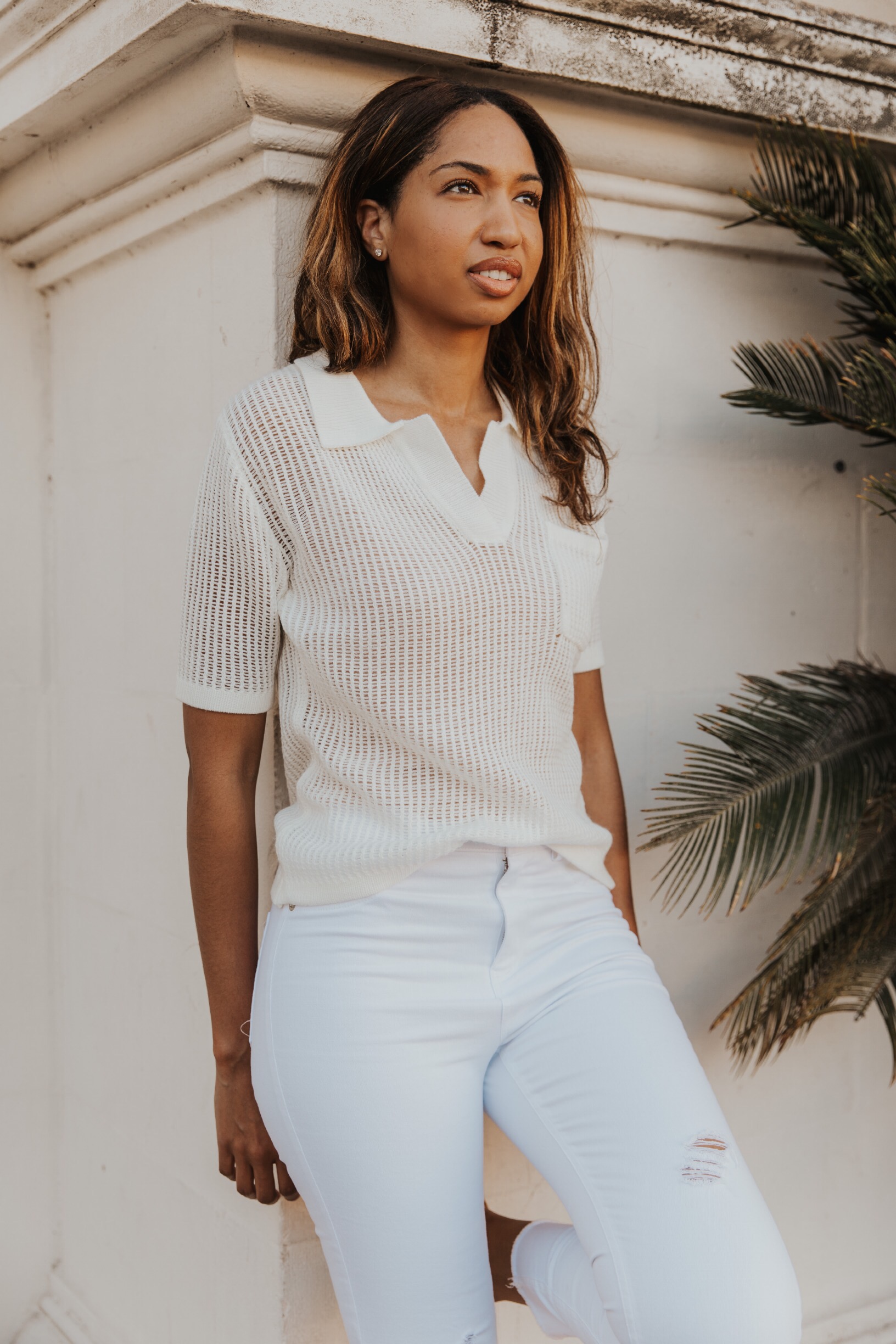 One my favorite summer looks this season is this beach polo with our distressed denim jeans. What I love about this polo is that it is so unexpected; the masculine cut and semi see through woven fabric give this polo a sexy and modern edge. What originally I purchased intending to be a swimsuit cover up has become and boutique must have.
How are you bringing your style to White Linen Night?
See you on Julia Street …
-Candace