Auction House Market , located in the Warehouse District is a smaller version of the more well known St. Roch Market with locations in Miami and New Orleans. Auction House has a young hip aesthetic that fits right in with the neighborhood. My friend Leah and I had a blast when we visited Friday night and we will definitely be regulars.
Entering through the front door, the beautiful square shaped bar is located in the middle of the food hall.
We just missed happy hour which is Monday through Friday 4-7, consisting of $7 specials on wine, beer, and select specialty cocktails. Even though we weren't able to have happy hour, I did try the frozen specialty drink "The Kentucky Peach Pit", if you enjoy bourbon I suggest you try it, it won't disappoint.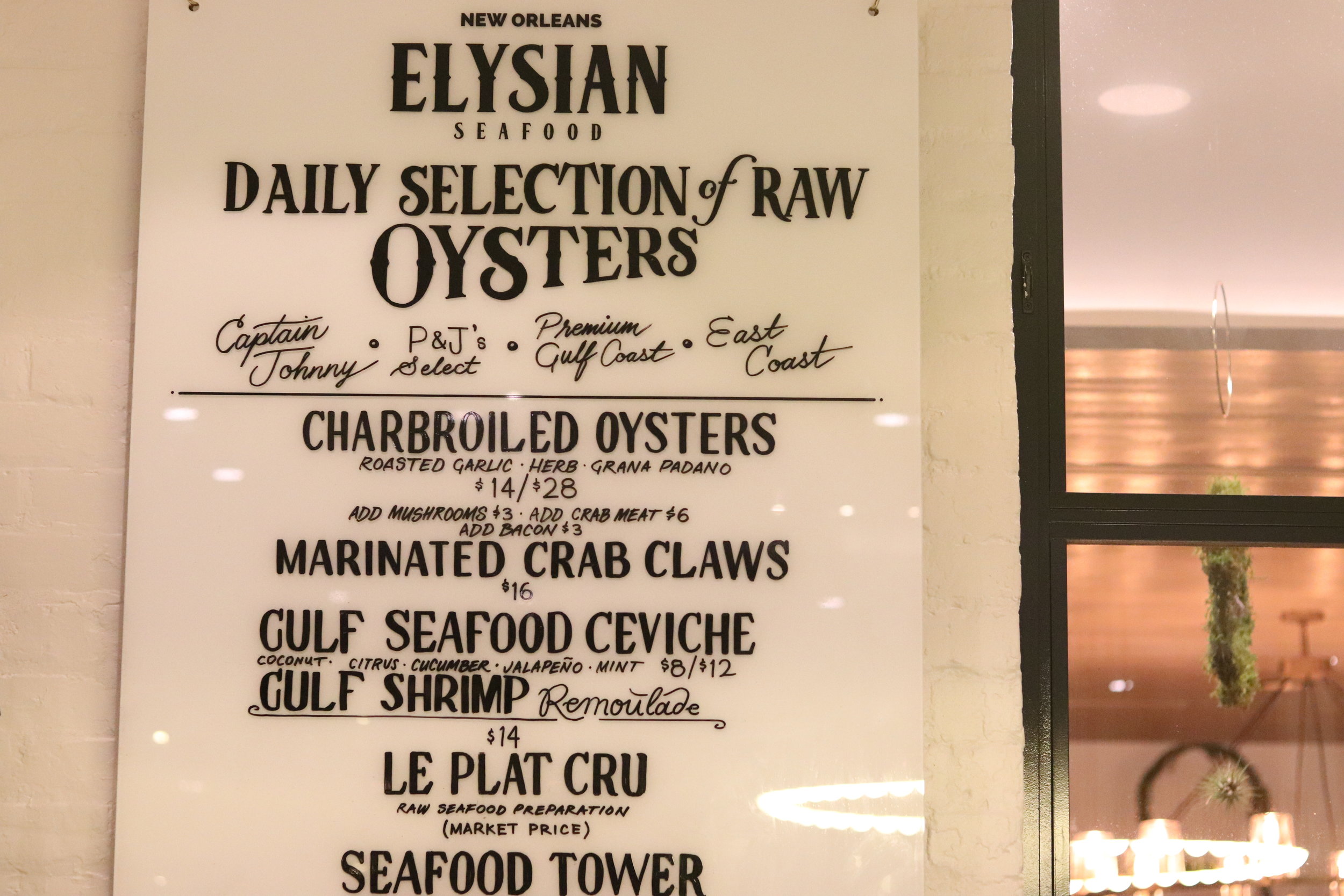 This is the first restaurant we tried, I had the crab claws and Leah had the crab cake, both were amazing; but the crab cake was the winner, the corn cream on top was the perfect combination of sweet and savory goodness.
We were both very excited for our next stop because Leah and I both love sushi.
First we tried the Haole roll, a crawfish based sushi roll that was set ablaze to cook the whitefish that composed the outer layer. So cool and so good!
Next we had a Spam roll, part of the special menu for "Hawaii Day". On August 18th Aloha Lei is celebrating the anniversary of Hawaii becoming a state. The spam rolls are amazing and you can choose from a variety, we topped ours with mango and pineapple, delicious.
After our rolls we headed to the back room used for private parties and special events. It was beautifully decorated in anticipation for Hawaii day.
Last I made my way to the most instagramable bathroom I've ever seen! Make sure you snap some selfies in the ladies room girls!
Leah and I had an absolute blast at Auction House Market, everyone who works there is so friendly. Because there are so many different places to eat, I was not able to review all the restaurants, but I will return soon to try all the other great places in the food hall. And big thanks to Leah for coming with me! Have you been to Auction House Market or St Roch Market? Comment below, Cheers!
- C
Auction House Market:
801 MAGAZINE STREET, NEW ORLEANS, LA 70130 • 504-372-4321
Hawaii Day August 18th 11am-2pm
SUN - THU 7AM - 10PM • FRI - SAT 7AM - 11PM