2018 has been a wonderful year, to see it come to an end is bittersweet; in 2018 I turned 30, got married, and had the courage to start The Chic Script. I constantly try to reflect and self evaluate so a New Year is not reserved for this kind of "New Year" "New Me" mentality. I am going into 2019 with the lessons I've learned and an excitement to continue to learn about myself.
I don't have any big plans for New Years eve, I will most likely be spending it at home cozy on the couch watching the countdown. But if you have plans and are looking for an outfit I highly suggest checking out some pieces from For Love and Lemons . Below I have some of my favorite picks from the line that epitomize New Years glam.
I've been obsessing over For Love and Lemons lately, the entire line is kinda hippy, very sexy, and truly effortless. The dress I am wearing it the Elyse mini.
Sophie Velvet Floral Dress
I love these For Love & Lemons pieces for New Year's a well.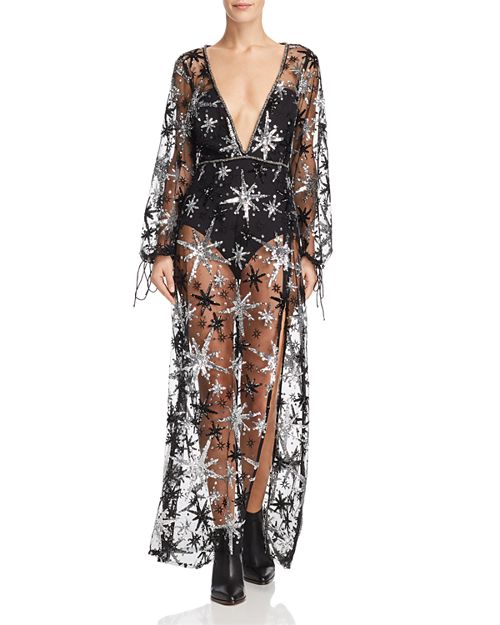 Isabella Satin Maxi Dress
Showtime Sequined Maxi Dress
"New Year same me, because I am already freaking fabulous."